LIFESTYLE
CBD 101: CBD vaping for beginners
Vape advocate and VAPOUROUND writer Benedict Jones provides expert insight on the basics of vaping CBD, to set you up for the best CBD vape experience possible.
New ways of making CBD a part of your daily routine are emerging all of the time. One that's been around for a while is vaping.
It's one of the most effective delivery methods in terms of speed and efficiency, which are important factors for many of us.
Choosing the right CBD e-liquid for vaping CBD
E-liquids, as with all CBD products, come in many shapes and sizes. The first thing you need to consider is strength. We recommend choosing a product that is of similar, or slightly lower strength than the topical or sublingual products that you are familiar with.
Since you can take as many or as few vapes as you like, it's easy to regulate intake, provided you are using a strength that you are already used to.
Always make sure that your product is designated specifically as an e-liquid, as some tinctures may contain oils which are harmful when vaped.
The second thing to consider is the type of CBD in your e-liquid. Broadly speaking, this can be described in two categories: CBD isolate and broad spectrum CBD.
CBD Isolate -V- Broad Spectrum CBD for vaping
CBD isolate is just the CBD compound from the hemp plant, with no additional terpenes or cannabinoids. The CBD has been totally isolated and comes on its own with no frills.
Generally speaking, isolate products are less expensive, and they also have the advantage of not taking much of a toll on your vape coils, which reduces the maintenance cost of your vaping device.
Broad spectrum CBD products contain additional terpenes and cannabinoids. Many users find that these products have improved effects compared with isolate, though this will vary from person to person.
Broad spectrum products tend to be a little more expensive than their isolate counterparts and will noticeably shorten the life of your vape coils, which is something to bear in mind.
Choosing the right device for vaping CBD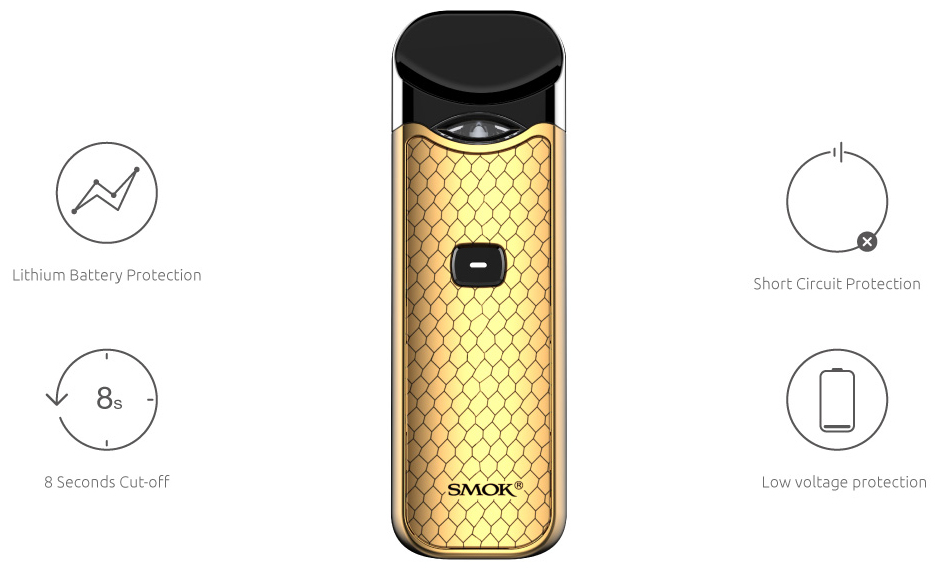 There are thousands of vaping devices on the market and they weren't born equal. The vast majority of them were designed with nicotine vaping in mind, so this is something you should consider.
Nicotine e-liquids have less of an impact on vape coils and the industry standard design consists of a heating element, surrounded by cotton wicking.
Unfortunately, cotton wicking doesn't perform very well for extended periods when using CBD e-liquids and this is particularly noticeable when using broad spectrum e-liquids. For this reason, we recommend finding a device which uses ceramic coils.
In ceramic coils, a block of ceramic surrounds the heating element and though there may still be cotton on the outside, it has less contact with heat and therefore degrades more slowly.
Popular vaping devices, such as the Vaporesso Podstick and SMOK Nord (pictured) both have ceramic coil options and are very affordable, which make them great choices.
Be patient after filling your vape
If you're vaping CBD with a refillable device, make sure that you wait for the coil to fully soak before taking your first vape. Powering up the device before this happens could cause your coil to burn, which is not what you want. We recommend waiting a full 15 minutes after filling your device before taking your first vape.
These are the most basic steps to having a great experience when vaping CBD. There's lots more ground to cover, though, so expect more on this topic in the next issue of The CANNAVIST.
About Benedict 'Ned' Jones
Ned is a regular contributor to The CANNAVIST and is our go-to independent contributor on all things vape. A VAPOUROUND Magazine reviewer and product specialist, Ned has unrivalled experience and knowledge on e-cigarettes, vape devices and CBD vapes.