Most Influential People in CBD & Medical Cannabis 2020
The UK & Ireland's cannabis community is burgeoning with influential people and organisations. Here are the Most Influential people in CBD & Medical Cannabis for 2020. The people featured here were nominated in the Advocate of the Year category of The CANNAVIST Awards 2020.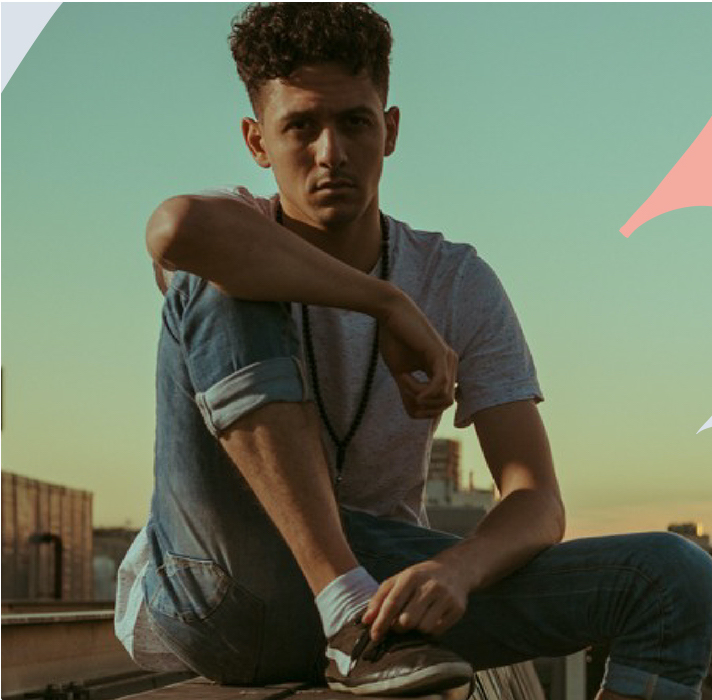 Marwan Elgamal | Founder, THC London
The High Club is one of the leading cannabis lifestyle brands based out of London that supports UK cannabis reform. It's founder Marwan Elgamal entered the cannabis scene after searching for alternative chronic pain solutions, as a result of suffering a multi-ligament disruption of his left knee requiring seven surgical interventions. Marwan has had a hand in creatively building some of the industry's leading companies across Europe and was behind the organisation of the 2019 '420' cannabis rally, which saw a record breaking turn out of 50,000 attendees.
–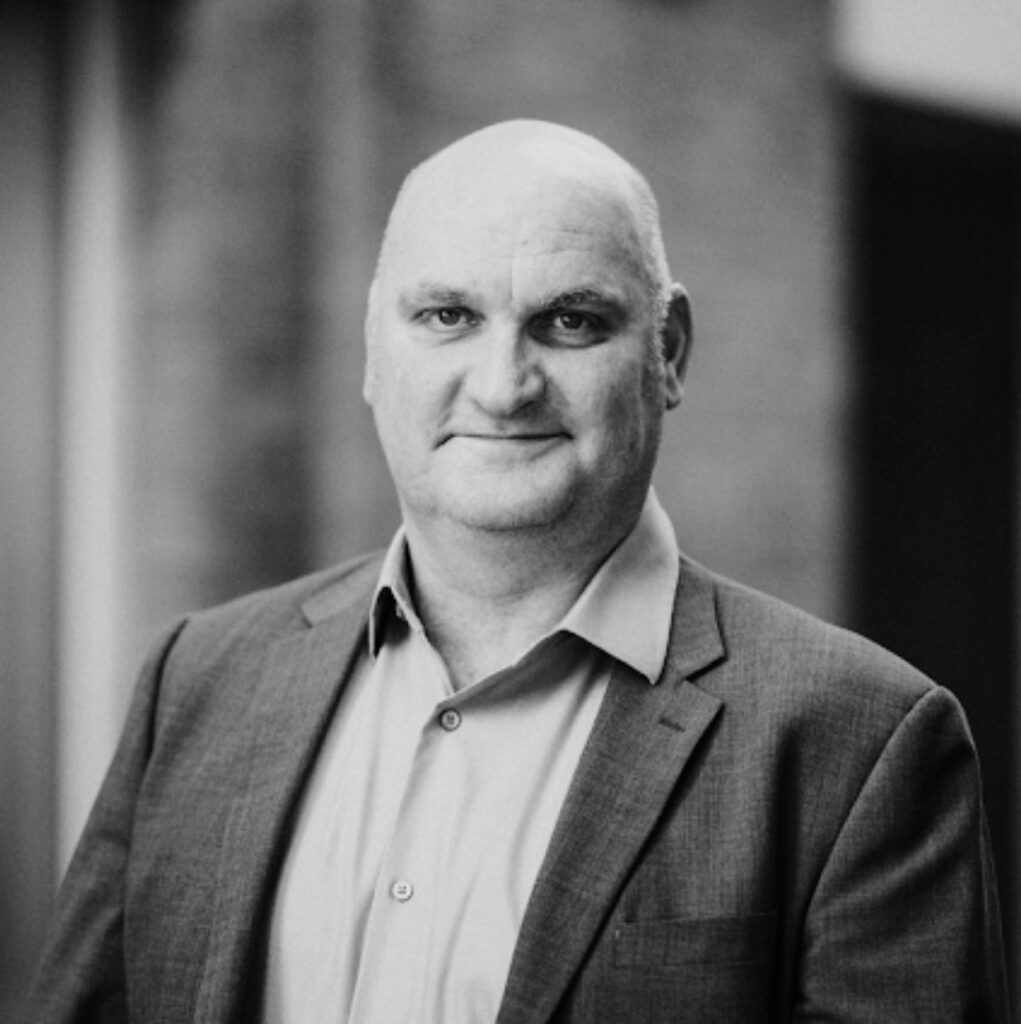 Steve Moore | Founder, The Centre for Medicinal Cannabis
Steve Moore is the Strategic Counsel for both the Centre for Medicinal Cannabis (CMC) and the Association for the Cannabinoid Industry (ACI) and has over 25 years' experience of working in social change and political campaigns. He directed the campaign with Charlotte and Billy Caldwell to reform policy relating to access to medicinal cannabis and is now at the forefront of changing the legislation surrounding CBD regulation.
Steve was formerly Chief Executive of David Cameron's Big Society Network and has curated change programmes for Channel 4 Television, the Royal Society of Arts and PWC.
Gemma McKay | Founder, Cannabina Wellness
"I grew up in Jamaica around a family and community that understood and made good use of cannabis, its potential as a healing plant."
Gemma McKay is a force of nature in Britain's CBD community. Vivacious and a true advocate of the healing properties of cannabis, Gemma works to educate the health conscious about the safe, holistic aspect of CBD which can make all of the difference to wellbeing.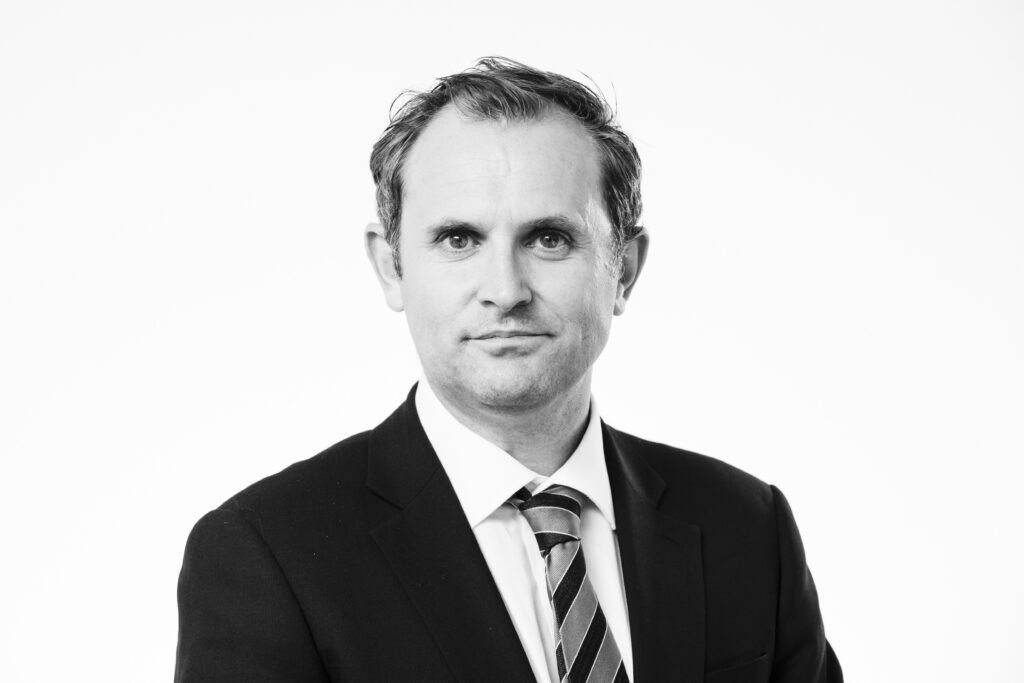 Dr Mikael Sodergren | Managing Director, Sapphire Medical
Dr Mikael Sodergren, MBChB (Hons), DIC, PhD, FRCS is Managing Director and Academic Lead at Sapphire Medical Clinics, the first Medical Cannabis clinic approved by the Care Quality Commission in the UK. His clinical and research interests led him to establish Sapphire Clinics at the start of 2019.
As MD of Sapphire, Dr Mikael strives for continued improvement in all areas and leads on the Real-World Evidence platform, crucial for the development of Medical Cannabis access in the UK. He also works as Senior Clinical Lecturer and Consultant Hepatobiliary & Pancreatic Surgeon at Imperial College London. Sapphire Medical made headlines in October this year when it was announced that for the first time, low cost medical cannabis prescriptions would become available to the 1.4 million Britons who have, up until now, been self-medicating with street cannabis.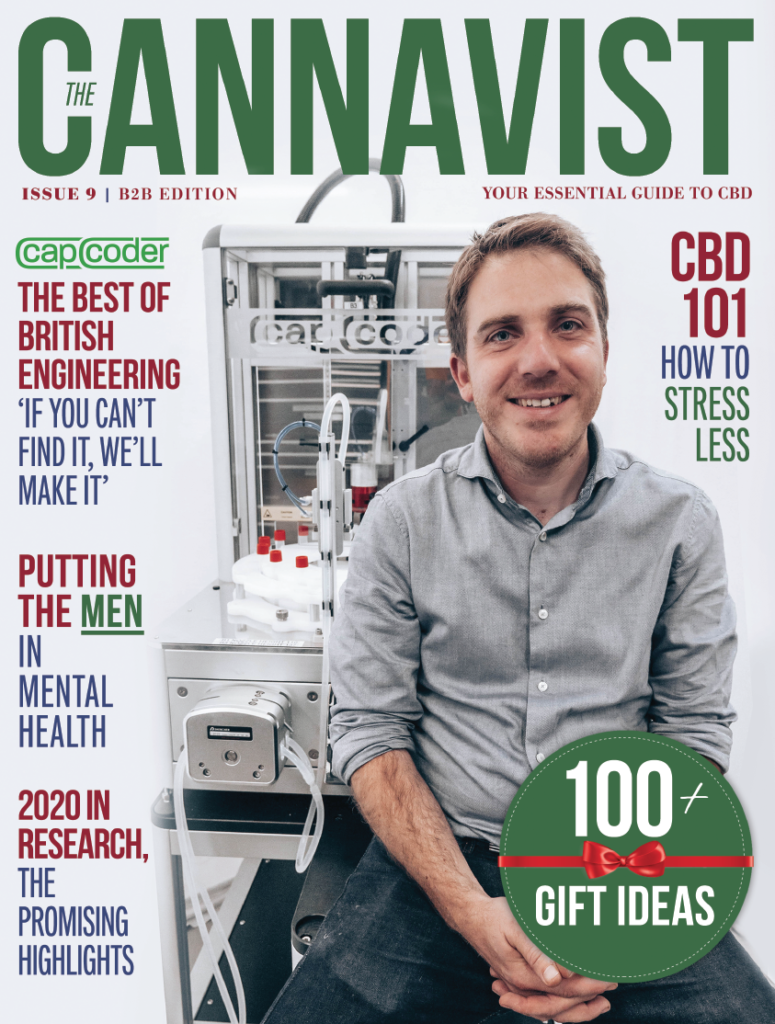 Ross Prior | Managing Director, Cap Coder
Ross took over the running of family-owned British engineering firm Cap Coder in 2016 and this year, took a step further in joining the national effort against the coronavirus pandemic. After 42 years of supplying British industry with creative, solution-based engineering, the company based in Oxford, turned their attention to PPE, following the rise of COVID-19. Ross & co now produce crucial vials for COVID-19 tests as well as a stream of hand sanitiser. In addition, Cap Coder team counts PCI Pharma Services, Glaxo-Smith Klein, Boots and Estée Lauder as clients.
Ross features on the cover of the latest B2B edition of The CANNAVIST.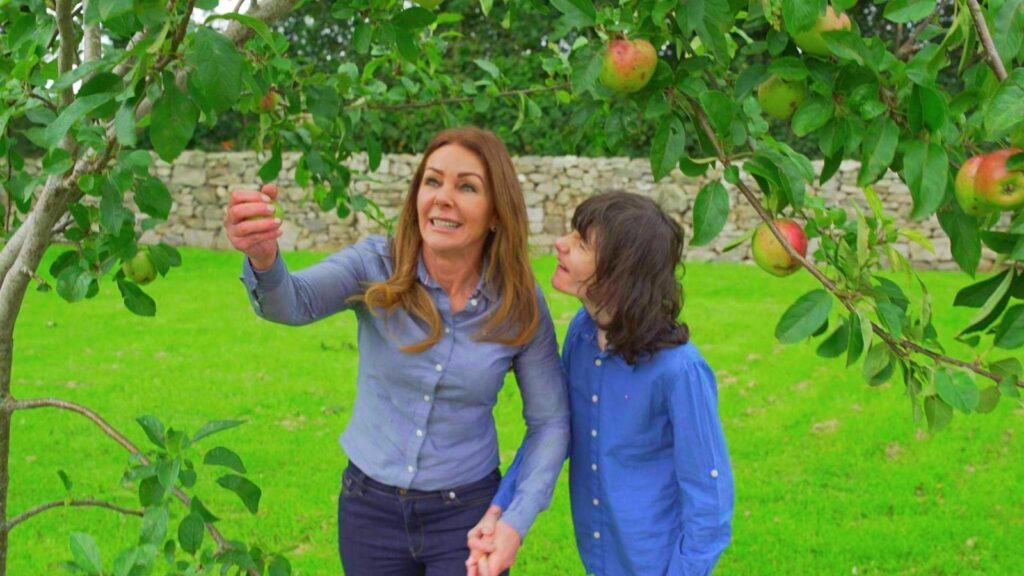 Billy & Charlotte Caldwell
Mum and son duo Billy and Charlotte Caldwell have fought tirelessly over the last four years. Their effort, which turned up the volume on medical cannabis in Theresa May's House of Commons eventually led to the legalisation of medical cannabis in November 2018. Fast forward two years, and Billy lost not one but two medical cannabis prescriptions – both were withdrawn, leaving him at risk of suffering severe, unpredictable seizures due to a rare form of epilepsy.
Billy (15) and his mother Charlotte Caldwell, from Northern Ireland, have come a long way and this autumn an agreement was reached with the NHS to reinstate Billy's supply of medicinal cannabis. A move which won't just benefit their family, but potentially thousands across the UK in the years to come.
In announcing the news of Billy's new shared care programme on the NHS, Charlotte thanked everyone who supported Billy's journey. A journey which spread from county Tyrone to London to California and Canada.
Together, Billy and Charlotte Caldwell personify what it means to be advocates, making the pair truly, this year's Most Influential in CBD & Cannabis.
RELATED: The NHS in Northern Ireland has signed off on a shared care programme for Billy Caldwell.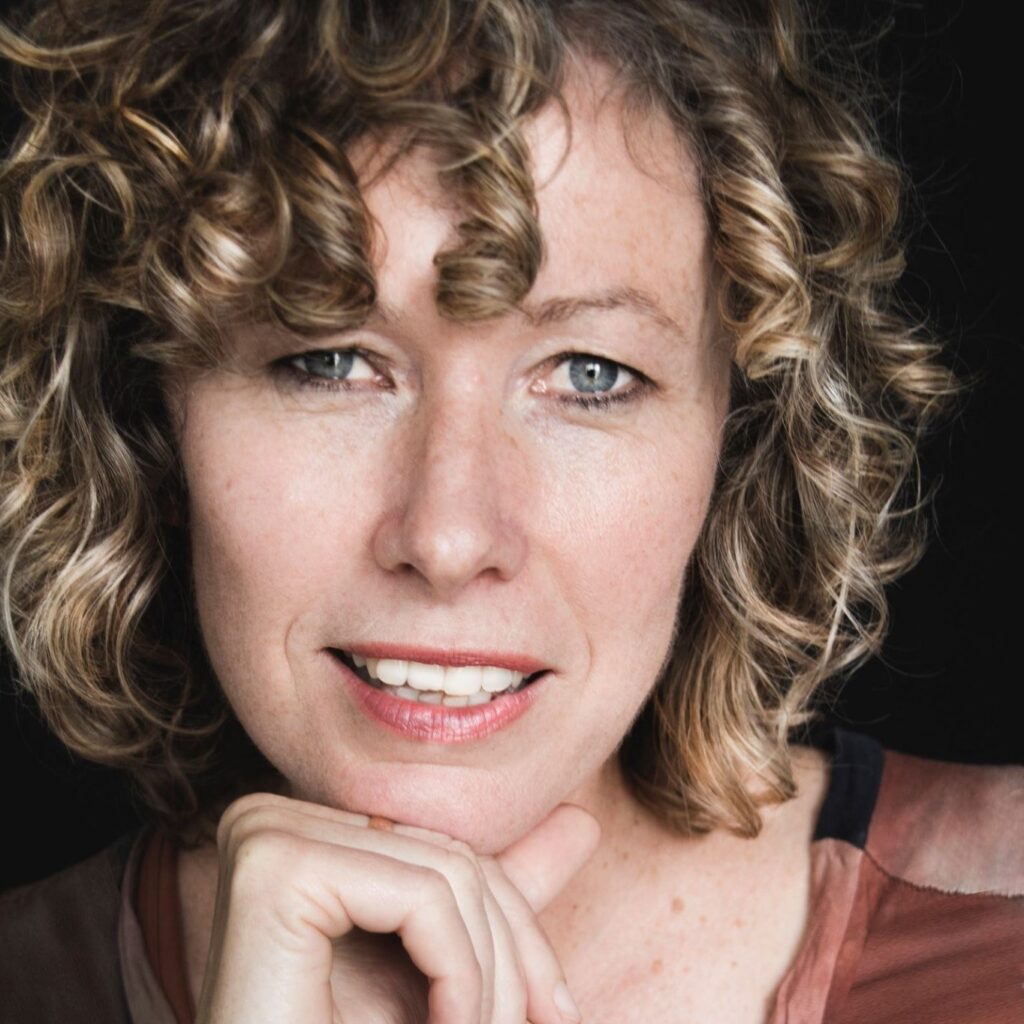 Mary Biles | Medical Cannabis Writer and Educator
Mary's discovery of the medicinal value of cannabis stemmed from a personal experience. The journey started when a friend's mother was diagnosed with pancreatic cancer. Mary witnessed medical cannabis do something which no conventional medicine could achieve. She says, "In the last couple of months she'd been given cannabis oil, which did something that morphine could not. It allowed her to see out her final weeks with almost no pain and with complete lucidity. In short, she was given the chance to die with dignity."
In the summer, Mary debuted her first book about CBD. 'The CBD Book – The Essential Guide to CBD Oil' is published by Harper Collins. When she is not writing, Mary also hosts a podcast series, Cannabis Voices, a platform which she lends to advocacy.
Carly Barton | Founder of Cancard
In 2008, after complaining of symptoms of exhaustion, a then 21-year-old Carly Barton was diagnosed with Thrombotic Thrombocytopenic Purpura.
TTP is a rare blood disorder which afflicts several hundred people in the UK.
Carly spent the following year in Liverpool Royal Hospital until she was able to leave. She was inspired to keep going and achieve everything she wanted from life, despite her health. She enrolled at Brighton University and moved to the south. But in her third year, she suffered a stroke. After this, she researched cannabis to treat her condition and got in touch with local cannabis clubs. She learned to use sativa strains during the day and indica strains at night to sleep. Much to everyone else's surprise, and mostly to her own, she was actually feeling better.
On her blog, Carly's Amnesty, she writes: "I was finally on top of the pain and the sativa strains were kicking ass with the fatigue, my tremor quieted down, I could get up in the morning without a gruelling battle, I could think and speak in actual sentences, I even called my doctor enthusiastically to tell him that I was painting a fence!"
Carly's experience and self-discovery of the power of cannabis led to her actively campaigning for medical cannabis access in the UK, leading to the legalisation of medical cannabis in 2018. This year, she launched the Cancard initiative. The holographic photo ID card has been designed for medical cannabis users to safely identify as patients to the police. Announcing the programme, which has the potential to help millions of Britons, Carly received the backing of MPs and police chiefs.
At the launch in September, she said: "Cancard should give patients peace of mind and police confidence in using their discretion before any stress has been caused to vulnerable people."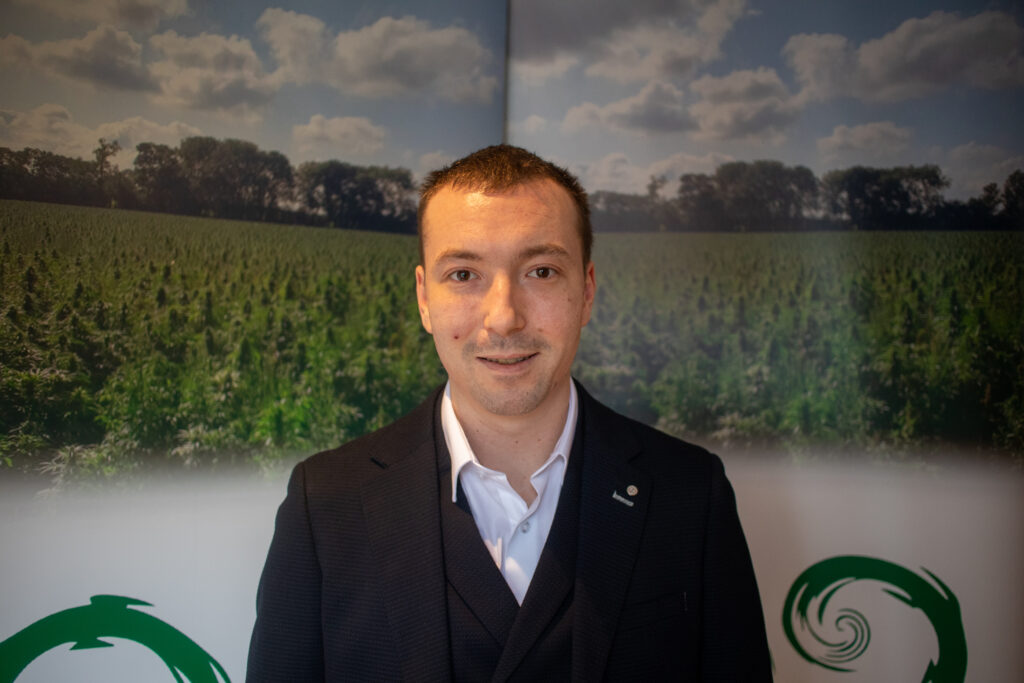 Paul Walsh | Co-founder Greenheart CBD
From the heart of Ireland, Paul Walsh brings his warm and energetic personality as co-founder of Greenheart CBD. His extensive community volunteerism and his wide network of leaders in the crypto and sustainable industries make him well suited to the growing issues in today's world, and a worthy contender for Most Influential in CBD & Cannabis 2020. An important advocate in the fields of sustainable and organic foods, Paul is currently building out Greenheart's sustainable food systems, giving Irish farmers the latest technology. He is also an adviser on multiple blockchain projects to help educate newcomers and successfully navigate the crypto space with helpful education into projects and technology.
Valentina Milanova | Founder, Daye
Originally from Bulgaria, Valentina is on a mission to bridge the gender pain cap with CBD tampons. This contender for Most Influential in CBD & Cannabis set up her team of 20 in London where she moved to in order to take on roles in start-up fintech. Even with this experience, she struggled with pitching a female hygiene product to a vastly male audience.

In an interview with The CANNAVIST earlier this year, Valentina said every investor she has pitched Daye to has been male, and just didn't understand the tampon concept.

"The tampon industry is completely monopolised and entirely run by men. I'm yet to meet a woman in charge within tampon manufacturing. On top of that, I had to pitch to almost 200 investors, all of them male. They simply didn't see the product differentiation and didn't think period pain was a relevant enough cause to invest in."
Some venture capitalists did understand the potential though, as Daye managed to secure £5.5 million funding.
"Our main goal is to bridge the gender gap in medical research and innovation, starting with female pain. Endometriosis affects 1 in 10 people with periods and it takes on average 7.5 years to diagnose."
Watch out for Daye in 2021! Valentina's company has partnered with the NHS and Liverpool Women's Hospital to engage in a study which will investigate the role cannabinoids play in treating pelvic pain.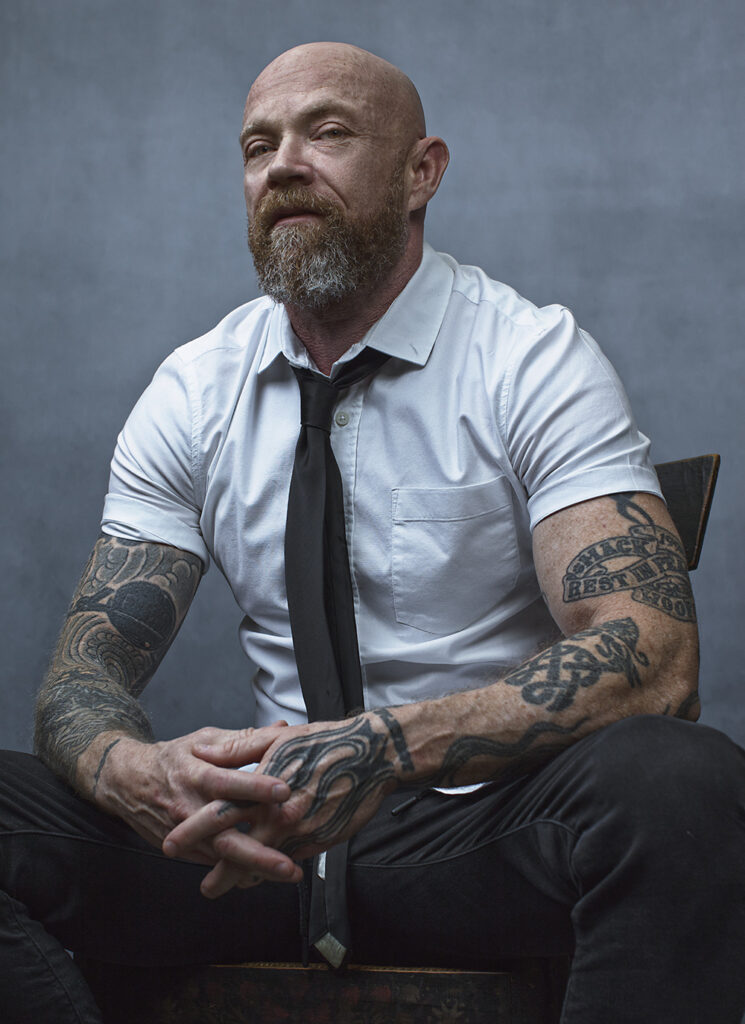 Buck Angel | Sex Educator, CBD Entrepreneur & Motivational Speaker
Transgender cannabis activist Buck Angel has helped to raise the awareness of medical cannabis and CBD for the LGBT+ community around the world. Born female, Buck transitioned to male and has developed a range of sex toys for transgender people and a best-selling CBD energy drink called 'The Buck Shot.'
He is outspoken about the need for recognition of queer history within the legalisation of cannabis but also, about the importance of diversity within the newage cannabis industry. Los Angeles-based, Buck Angel stands for diversity, community and sexual wellness all at the same time.
In an interview with The CANNAVIST in spring 2020, the activist said: "I never felt correct in my female body… Many people in my community use cannabis already… There is also a lot of anxiety and depression for which cannabis is a great natural medicine. CBD is magic and so of course I am always thinking of how I can help my community. I am big on sexual wellness."
The motivational speaker, one of The CANNAVIST Magazine's Most Influential in CBD & Cannabis also prides himself on supporting other LGBT+ owned businesses. When asked how the CBD and legal cannabis powers can support minorities, he said: "Hire, hire, hire… Really supporting LGBT focused businesses by putting their products in your shop or donating to organisations like we do."
— — — —
The people featured on The CANNAVIST's Most Influential in CBD and cannabis list were nominated in the Advocate of the Year category in the The CANNAVIST Awards 2020. The winners were decided by a public online vote which took place throughout October. The results show was broadcast on November 19 during the CBD LIVE exhibition on VOXPO. To find out who won, click here.