LIFESTYLE
The Cannavist ones to watch in 2020
The team predicts the future. Here's who and what to watch out for over the next 12 months.
George Martorano
George Martorano has turned from a life of crime, to a life of CBD.
The former prisoner, who spent 32 years incarcerated, is thought to be America's longest serving nonviolent offender.
He took a course in how to run a cannabis dispensary upon his release. Martorano was convicted in 1988 and was sentenced to life without parole after he was found guilty of running a $75 million a year narcotics ring.
He now runs the Hip Hemp Café in South Philadelphia and plans to expand to open more locations on the East Coast.
Amir Englund
This scientist at the Institute of Psychiatry, King's College London has been publishing medical research relating to cannabis since 2012.
Specialising in mental health research, most of Englund's research stems from the relationship between cannabis and psychosis, as well as other forms of mental illness such as depression and anxiety.
He has also written papers about how cannabis can be made safer and has called for wider education surrounding its compounds in the UK.
Chelsea Leyland
Chelsea is a medical cannabis user turned activist whose documentary Separating the Strains is due to be released in 2020.
The documentary exposes the difference in access to cannabis-based medication for epilepsy in the US and UK.
The epilepsy patient began medicating with CBD and has since moved to New York to be a full-time DJ and now receives a medical marijuana card.
Her sister, who suffers from the same condition, lives in a care home in the UK due to suffering over 100 seizures a day.
Seeing the juxtaposition in treatment and care spurred on Chelsea's activism.
Growth of minor cannabinoids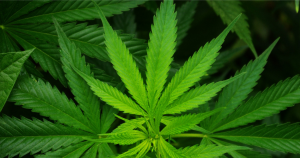 With CBD now found in everything from smoothies to medicine, researchers are beginning to investigate the potential of the 'minor cannabinoids'.
There's already a lot of talk about where Cannabigerol (CBG) is concerned. Known as the 'stem cell' of cannabinoids, it's being evaluated as a treatment for Huntingdon's Disease, among other conditions.
Isolating minor cannabinoids doesn't come cheap. But it does present companies with an opportunity to stand out in an increasingly competitive marketplace.
2020 US Presidential Election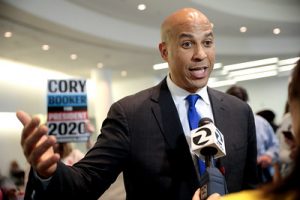 Dromcratic candidates are committed to reducing penalties for cannabis possession, with some pushing for full federal legalisation.
But most interesting perhaps is the proposed Marijuana Justice Act, reintroduced this year by New Jersey Senator Cory Booker, which would end restrictions on research and expunge all marijuana use and possession convictions.
This could have huge implications for those incarcerated for cannabis offenders who wish to work in the increasingly profitable, legal industry.
Standard Stuff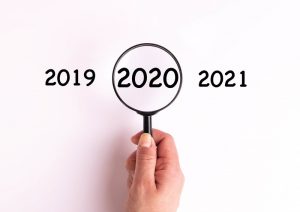 Dare we say 2020 may be the year that shapes industry standards and regulation in the UK? We can't wait to say goodbye to bad labels.
Header image by Jen Theodore on Unsplash